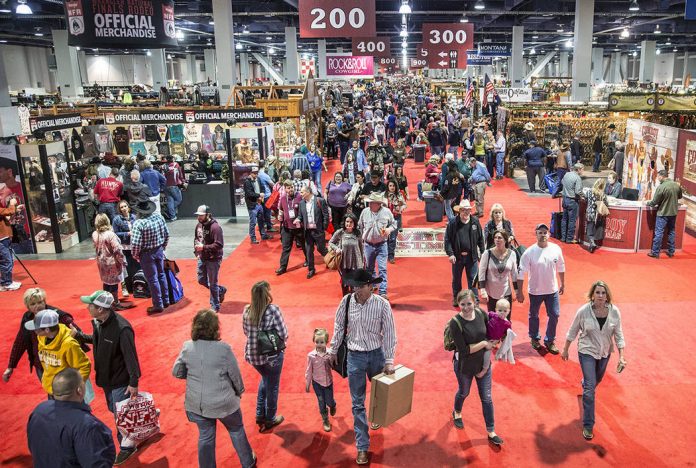 Good news for trade shows and conventions in Nevada: starting today, convention spaces may operate at 50% capacity. Casino gaming floors may also operate at 50% capacity.

Fewer Restrictions
After a year of crippling coronavirus restrictions, Nevada casinos and resorts are starting to see the light. Nevada Gov. Steve Sisolak released a list of coronavirus safety guidelines with fewer restrictions.
Previously, convention and trade show spaces were completely closed, while gaming floor spaces of casinos operated at 25% capacity. Now that the COVID vaccine is beginning to circulate in the population, some restrictions are being lifted.
However, there are still restrictions for larger convention spaces, according to the Las Vegas Sun. The new COVID-19 safety rules allow for a limit of either 50% of capacity or 250 people in attendance, whichever number is lower.
Larger convention spaces like the Las Vegas Convention Center will feel the restrictions more severely, as in can house 100k people without problem.
Venue owners with larger spaces need to submit a safety plan to the Department of Business and Industry if more than 250 people will attend. After approval, convention venues must ensure hand washing, social distancing, and masks for staff and guests.
Huge Step Forward
Conventions and trade shows make up half of the hospitality revenue in places like Las Vegas, a trade show mecca. Most trade shows and conventions were canceled in 2020 due to the capacity restrictions.
According to a tweet by the Nevada Resort Association, "Expanding capacity at large gatherings is a huge step forward for the speed of Las Vegas' recovery."
The Las Vegas Convention and Visitors Authority (LVCVA) announced that Las Vegas is "eager to welcome back business travelers" to the convention circuit.
Face timing is not the same for the convention crowd, which relies on essential contact with key players in the business world. Nothing beats a handshake and in-person exchanges.
The pent-up demand for both conventions and gambling will spur a huge recovery to the crippled Nevada gaming industry.
"Las Vegas has been the top convention and meetings destination for many years," Gov. Sisolak said. "We pride ourselves on providing the best facilities, the best service and now, the safest."
Now that the gaming industry recovery is underway, casino resorts are resuming full time operations. Previously, many casinos were closed midweek due to lower demand.
Another factor in Vegas recovery is the upcoming COVID-19 vaccines for hospitality and food service workers. While other parts of Nevada have not been cleared for hospitality worker vaccinations, Clark County (home of Las Vegas) has received clearance to begin inoculations.
Disclaimer: All images are copyright of their respective owners and are used by USA Online Casino for informational purposes only.