While sports gaming is rapidly becoming legal throughout the U.S, new financial and business opportunities have opened in sports gaming. In fact, executives in the gaming industry, have been betting on the success of the sportsbooks by buying stock in companies affiliated with sports gambling.
The Change in the State of Sports Gaming
New Jersey sued the Federal government to get sports gaming in Atlantic City casinos in 2011, and the Supreme Court ruled in the state's favor in May. Quickly, other states jumped into the gaming market with New Jersey and Delaware instituting sports gaming in June. Mississippi also began sports gaming at their casinos in August, and Pennsylvania followed suit on September 1. Twenty other states with legal gaming in casinos and racetracks will introduce or approve legalized gambling legislation in the next session. There are states, especially in the South, that have no plans to even consider sports gaming, such as Georgia and Alabama.
The institution of sports gaming takes the United States closer to legal sports gaming nationwide. As more states embrace sports gaming, Americans are no longer confined to cities like Las Vegas for gaming.  Experts believe that the illegal sports betting market may be worth billions of dollars each year nationwide.
The Increase in Stocks Related to Sports Gaming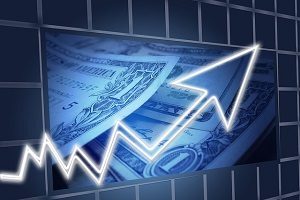 As gaming opportunities grow across the nation, several companies have seen their revenues increase as a result of their involvement with the industry. Las Vegas-based Scientific Games provides gambling products and services to state lottery companies including scratch off games and gaming systems. Scientific Games also provides products like table games, electronic gaming machines, gaming controls and security systems to gaming companies worldwide. Other offerings from this company include iGaming products, gaming phone apps and interactive gaming terminals. International Game Technology provides slot machines to casinos and racetracks nationwide, as well as other gaming technology. Both of these companies are publicly traded and have seen their stock prices rise since states began to legalize gaming.
The Unique Placement of Gaming Companies
Gaming companies are uniquely placed to profit from sports gaming as they partner with casino operators and racetracks in several states. With an eye to sports wagering, investors pursue these companies in hopes of capitalizing on the booming gaming business.  Investors believe that as sports gaming expands, stocks in related industries—gaming, software, casinos and racetracks—will also rise in share prices. Several companies, along with Scientific Games and International Game Technology, have seen stocks rise because of their involvement with sports betting and sportsbooks. Companies like William Hill, Penn National, and Paddy Power Betfair have included sportsbooks in their offering and have seen their stocks rise.
How Did Sports Betting Go Mainstream?
While many people are surprised to see sports betting in cities outside of Nevada, for others, it comes as no surprise. Most sports insiders say they actually saw this coming years ago. There are several reasons why sports betting has become the newest gambling attraction.
Fantasy Football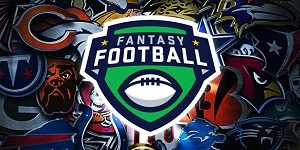 People have played something resembling fantasy football for decades, beginning in the 1970s, and continuing even before the internet became a phenomenon. Favorite NFL players were organized by fans into "teams", who held drafts, noted injuries and kept score.
The NFL was not enthusiastic about fantasy football leagues, considering them a nuisance even in their early pre-internet form . In fact, the NFL actively discouraged fantasy football leagues, even as news media and internet outlets increased their coverage of them. However, the NFL hired an executive who was a casual fantasy football fan which helped the NFL to appreciate fantasy football. Executives involved in fantasy football convinced their colleagues that fans who played fantasy football watched more games than other fans. Gradually, the NFL allowed players to appear in fantasy football commercials, and eventually launched fantasy football leagues at NFL.com.
About 10 years ago, the fantasy game shifted from a season-long game to a daily or weekly game. The daily fantasy sports games introduced by  DraftKings and FanDuel bear a closer resemblance to gambling than the season-long games. Some NFL owners bought a stake in one of the fantasy sports businesses, as did the MLB and the NBA. The two largest fantasy businesses began to heavily advertise on television, and states filed lawsuits against the companies.
However these lawsuits were invalidated as Supreme Court overturned the anti-gambling legislation. Major sports teams are now poised to leap into sports gaming, as research has concluded that fans who gamble watch more sports.
The Change in Sports Media
The wider acceptance of sports betting is also due in part to sports media coverage and sports commentators. Sportscasters have shifted their reporting to focus on statistics and odds of winning, which appeals to sports gamers. This style of reporting began with CBS's Jimmy the Greek who prognosticated on NFL teams and players for viewers who enjoyed betting on football. In addition, former sportscasters have taken jobs in broadcast networks operating in casinos or for casinos. For example, Brent Musberger, a former football broadcaster before his retirement, is now broadcasting for casino-based Vegas Stats and Information Network.
In the early 2000s,  ESPN, ABC, FOX and the NFL network began broadcasting the point spreads and, in the early 2010s, began reporting over/under totals.  There is a fine line, according to experts, between fans who simply want to watch the game and fans who watch and gamble. However, there is no denying that the United States bets more money on sports per capita, legally and illegally, than other countries. This is one reason why some podcasts and networks are including sports gaming shows as part of their lineup.
While there is still resistance to the legalization of gambling, attitudes on the issue seem to be relaxing nationwide. Sports betting has become mainstream and media outlets and sports leagues are eager to capitalize on it.
Disclaimer: All images are copyright to their respective owners and are used by USA Online Casino for informational purposes only.