Major casino operators from around the world are lining up in Greece in hopes of picking up a stake in the country's €8 billion Hellinikon casino project.
The project, set to break ground as the first integrated casino resort in the country and located in the heart of Athens, will be comprised of 6.2 million square meters of space, including 3.5 kilometers of coastline and serviced by an expansion of both metro and tram lines. The area will include a business district, retail centre, the largest costal park in Europe, new art venues, residential districts featuring green homes, multiple tourism centres with hotels, a marina district, and of course integrated casino resorts for leisure and entertainment.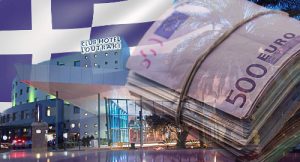 International casino operators will be able to begin submitting bids to participate in the project from the beginning of October and interest has been heating up. Las Vegas based Caesars Entertainment, on a buying spree after recovering from bankruptcy last year, has shown a keen interest as have Hard Rock International, Las Vegas Sands, Melco Resorts and Entertainment, Mohegan Gaming & Entertainment and the French casino and luxury hotel operator Groupe Lucien Barriere.
Greek media outlet Ekathimerini has also written that Las Vegas based Miura Holdings and Toronto based Clairvest have also now thrown their hat in the ring.
The licenses will be issued for a period of 30 years according to the Hellenic Gaming Commission.
Speaking about the project the Commission laid out a vision of "a world-class integrated resort casino operation as an important part of the Hellinikon, a project destined to transform the wider area of Athens and improve the lives of millions of residents and visitors of our capital city, enhance the Greek tourism product and become a growth engine for the Greek economy."
With some €8 billion of investment set to go into the urban development project, the Commission has projected that the construction phase alone will create 10,000 jobs with an additional 75,000 jobs being added once the project is completed giving Greece's struggling economy a well needed boost.

Online gambling licenses also up for grabs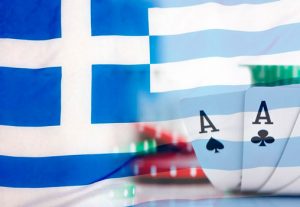 Further spurring Greece's gambling market, the Commission also announced last week that it would be issuing new online gambling licenses. Coming in at €4 million for sportsbook only licenses and an additional €1 million if the sportsbooks wish to add online casino gambling sites, the licenses will be valid for five years, with renewal costing the same as the original licensing fee and are expected to add millions to the state's nearly empty coffers.
Greece issued transitional permits to 24 online casino operators back in 2011, with the regulator taking its time in unveiling its plans for actual licenses amid the country's economic meltdown, the international bailout and struggling recovery. The new licenses will keep the existing tax rate of 35% on gross gambling revenue as well as tax winnings over €100 at 15% and over €500 at 20%.
Last year, the 24 existing online operators brought in €3.5 billion in gross gambling revenue, up a solid €300 million year-on-year.
As the first land-based casino in the country, the new integrated casino resort at Hellinikon, once up and operational, should drive millions more in revenue for the struggling state.
Disclaimer: All images are copyright to their respective owners and are used by USA Online Casino for informational purposes only.