Hard Rock International has launched PlayersEdge, a program for educating gamblers of all levels to better meet their needs. From gaming newbies to seasoned pros, Hard Rock hopes to educate and inform gamblers in order to ensure that everyone has fun – but also understands the risks involved with gambling.
The program includes basic game facts and info about casino etiquette, but also offers information on how to avoid developing gambling addiction, and offers a self-exclusion program for those who need it.

Listening to Gamblers
The PlayersEdge program is comprised of a full media package which includes digital, web, print, social, and live interactions. The program will be implemented across all Hard Rock casino properties and Seminole Gaming venues. Hard Rock believes responsible gambling messages are so common now that people tune them out like an irritating advertisement that gets too much airplay.
Gamblers have grown numb to the information overload, plus most of them don't think the ads apply to them – and so they ignore them. PlayersEdge uses a different strategy for each type of player. Using the friendly and lively voices of fellow gamblers, the communication is tailored to fit each level of gambler based on their gaming activity. All messages are positive and fun in tone, and for those seeking help, the tone is non-judgmental and supportive.
Paul Pellizari, Hard Rock's VP of Global Social Responsibility, explains how PlayersEdge was designed for gamblers. "We built PlayersEdge by listening to gamblers," he said. "We want to communicate the right information by appealing to how they actually think and behave in casinos. By understanding the risk profiles and experience levels of different player types, we can segment and target information more precisely, bringing a new focus on preventing problems before they start."
Hard Rock hopes to encourage open dialogue on what type of gambling behavior is fun and healthy, and offer help when it becomes risky. Hard Rock employees themselves will play a crucial role in the program; PlayersEdge is not merely an app.
"We want players to become confident and to talk openly about gambling—with each other, their families and their friends," Pellizzari said. "We want dialogue on what's healthy and fun, and what's risky. Our employees are critical to this change."
Hard Rock's global "guest facing" staff of 15,000 will be educated on how to interpret player behavior, so they can encourage players with open communication about the gambling process. They will make up the 'human face' of the PlayersEdge program. They will each undergo training via an online program called Frontline Fundamentals, which explains how staff can identify problem gambling behavior on the casino floor.
Addressing Addiction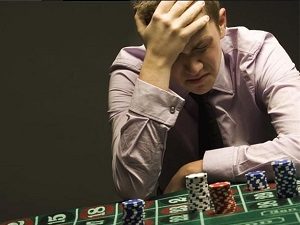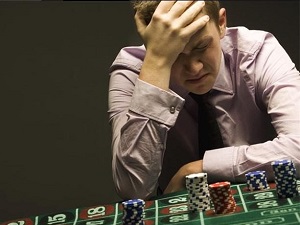 The biggest problem facing the casino industry is gambling addiction. Like many exciting and fun things, gambling can be risky if taken too far. The casino industry as a whole has taken responsibility to educate their customers on the risks of going too far. By proper research and education, big players like Hard Rock hope to help curb the gambling addiction risk through research, information, and open dialogue.
PlayersEdge isn't the only program out there. The British Columbia Lottery Corp (BCLC) has implemented the Canadian solution to the gambling addiction problem in a program called GameSense. The program proved popular across Canada, and MGM made a deal with the BCLC to use GameSense at their U.S. casinos.
The concern for gambling addiction awareness has been driven by sweeping gambling reforms in several countries where large numbers of cases of gambling addiction were found. Most notably, the UK has spent considerable money and effort to address gambling addiction in youth, which has begun to reach epidemic proportions in certain regions.
Disclaimer: All images are copyright to their respective owners and are used by USA Online Casino for informational purposes only.