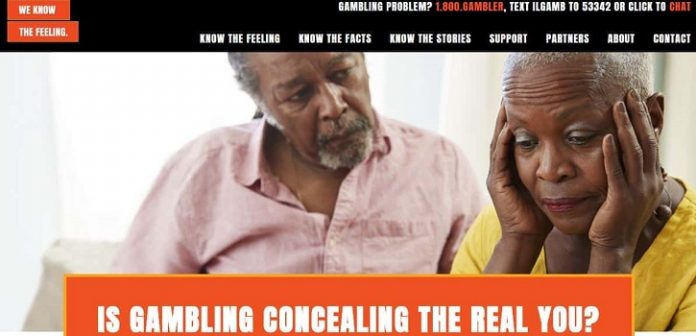 Illinois recently launched a website to give its residents access to information and treatment options for gambling addictions. WeKnowtheFeeling.org gives people access to the resources they need to help them figure out whether they have a gambling problem. Illinois had a toll-free gambling helpline for problem gamblers in the past. The state also allows gamblers to text ILGAMB to 53342 to find treatment options. People who work for the state can connect gamblers to programs that can help them in their communities. The state decided to make a website for problem gambling resources because so many people are online every day. The state expects the site to receive a considerable amount of traffic.
The Extent of Problem Gambling in Illinois
How many people in Illinois have a problem?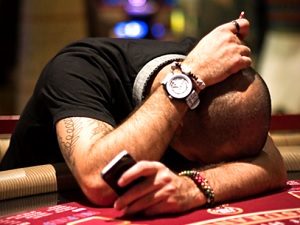 The Illinois Department of Human Services said about 2 percent of Illinois residents are problem gamblers. While that doesn't sound like a lot, it amounts to 250,000 people who have an addiction to gambling. Illinois has had problem gambling services for residents since 1999. The state also said 5 percent of residents have a compulsive gambling program that could turn into an addiction. In the United States, 15 million people show signs of a gambling addiction.
Consequences of Gambling
People who may have a problem with gambling face a variety of consequences. Although problem gamblers can come from any age bracket, they tend to come from households with incomes under $20,000. People who have problems gambling have a 200 percent greater chance of divorce than those who don't gamble. One in five problem gamblers tries to commit suicide. Sixty-five percent of people who have a gambling addiction commit crimes.
Treatment for Problem Gamblers
Problem gamblers who use the website to get information on resources have a lot of options to choose from. On average, problem gamblers receive a mix of group and individual therapy sessions. Group therapy sessions usually last two hours, one or two days a week. There are groups for specific types of gamblers in Illinois. There are groups for women who have problems with gambling. Early intervention groups also exist to help people who may be developing a gambling addiction. Community centers may also have groups for family therapy. Individual families could learn about strategies they can use to help their family members cope with addiction.
In addition to groups, people can receive individual therapy sessions. In individual therapy sessions, problem gamblers work on stressors that would cause them to gamble. They might also work on ways to avoid gambling. They can also learn strategies they can put in place to make sure they don't gamble.
Other Gambling Resources for Problem Gamblers
Illinois' resources for gambling also include information about self-exclusion policies. Many casinos and other gambling institutions have these policies. These policies allow gamblers to place themselves on an exclusion list. The list means security officials can ban someone from entering the casino because he or she is on the list. For example, a member of security sees someone in the casino who is on the exclusion list. The security officer can ask him or her to leave. Casinos and other gambling companies allow exclusion policies to help the gambler stay away from problem areas.
In addition, there are other community resources that the website can refer problem gamblers to. One example is the 12-step program Gambler's Anonymous. This program allows problem gamblers to work on their addictions with the help of other gamblers. These programs also allow gamblers to make amends to people they have hurt through their gambling. Many communities have 12-step programs for gamblers on the website.
Disclaimer: All images are copyright to their respective owners and are used by USA Online Casino for informational purposes only.