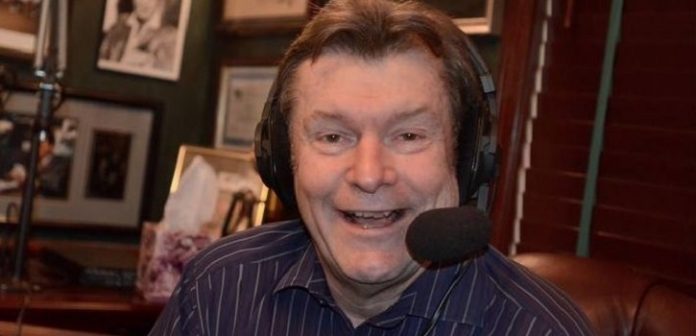 Too bad oddsmakers didn't place bets on this. Radio sports personality Mike North said he was retired from sportscasting. And, he was. That is, until now. North is hosting a show for ESPN that will discuss sports betting topics.
"The Odds Couple" on the ESPN 1000 network in Chicago is a weekly hour-long show. North, who retired in 2017, unretired to do this show, which began March 8. It focuses on betting, odds, and sportsbook analysis.
Biography
Born in 1952, Mike North grew up in Chicago. He left high school in his junior year to take a job with the parks department. The Army drafted him to fight in the Vietnam War. He served one tour. Just before he entered the Army, North and his wife bought a hot dog stand. "BeBe's Hot Dogs" grew into a large moneymaking business. Some of his best clients were sports reporters of two Chicago sports radio stations. North took the place of a vacationing broadcaster and became a big hit. He leased time on an area radio station and launched his first handicapping show in 1990.
North moved to a paying sports gig in 1992. Then, he spent the next 25 years on the radio and television talking about sports and sports handicapping. Over the years, North has stirred up controversy. He called his own radio station when he was driving drunk. He was also accused of racism by several racial groups, including Asians, Hispanics, and African-Americans. A decade ago, the Securities and Exchange Commission (SEC) charged him with securities fraud. This cost him a television job.
North was a founding host of The Score sports radio station and was also its biggest star. He received $1.5 million a year plus endorsement fees. He also produced programs for Webio and CBS-2.
The New Show
The "Odds Couple" has proclaimed itself as an entertaining show with a focus on sports handicapping. The show devotes a lot of its segments to upcoming betting lines and tips for gamblers. The show also tries to play to a wider audience. It hopes to attract sports gaming novices, as well as keep the sports gaming veterans. Sports betting isn't legal in Illinois, but many people want to legalize it.
North has been handicapping sports since he was 14. He says he has lost money on sports bets for 40 years. However, in the last five, he said, he has not lost a penny. He boasted that people will tune into the show because of his great track record with sports betting. North has said previously that he loves betting on football, baseball, basketball, and hockey. However, he has also said that there isn't a sport he can't — or won't — bet on. Once he understands the particulars of a game, North says he's ready to throw down some money.
Because of North's fascination with sports, he wants to have many kinds of betting and handicapping experts on the show. He also wants the show to be entertaining and controversial.
Details
The Odds Couple also has an affiliation with the Vegas Stats and Information Network, which provides real-time data for bettors. The new radio show is anticipated to be a boon for one of the country's biggest sports cities. Within the Chicago area, nearly 12 million people watch and follow sports. Chicagoland also has millions of people who tune in to hear about their beloved sports teams. With that much potential audience, it seems to be only a matter of time before the show becomes a hit. However, many sports radio talk shows find it difficult to extend their reach outside the Chicago area.
Disclaimer: All images are copyright to their respective owners and are used by USA Online Casino for informational purposes only.