On Wednesday, Singapore's government announced plans which will see the city-state's 2 most prolific casinos make expansions to both of their gaming floors.
At current, the Marina Bay houses 15,000 sq. meters and will be allowed to expand to 17,000 sq. meters; making way for an additional 1,000 gaming machines. Resorts World have also been permitted to add an additional 500 sq. meters to their existing floor plan, which will accommodate up to 800 extra gaming machines.
The granted changes means that both integrated resorts (IRs) will have authority over the market until Singapore's gambling regulations are expected to be reassessed again in 2030.
Though the plans should see a healthy boost in tourism and economic gain for Singapore, the government has also counteracted these positive movements for the casinos, by slapping on a higher tax rate for all gambling revenues and raising casino entry levies by 50%.

The New Tax Rates
While the government has promised not to impose any other tax increases to gaming revenues until at least 2032, the current tax on premium gambling revenue for the 2 casinos stands at 5%, and now that figure will be increased to 8% from 2022. This applies to the first S$2.4 billion of gross gambling revenue, and then anything over that amount will be subject to a tax rate of 12%. In terms of mass gaming revenue, the existing 15% shall be boosted to 18% on the first S$3.1 billion, while anything above that sum will be taxed at 22%.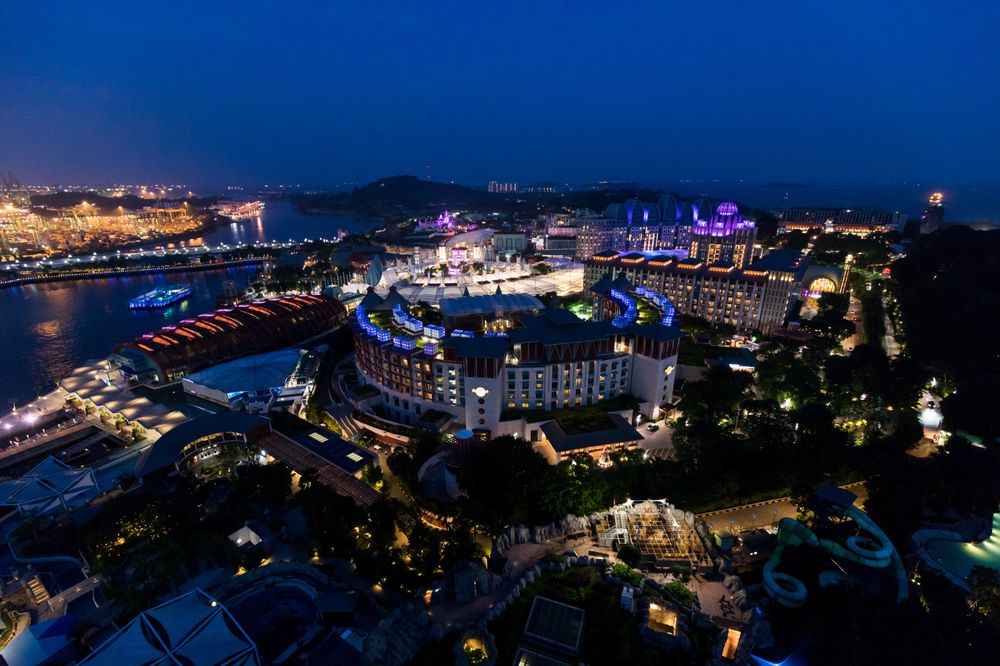 The new tax hike is said to ensure "business certainty" going forward according to the government. Both IRs have also invested an additional S$9 billion on top of the initial S$15 billion they invested. This extra amount will be put towards non-gaming amenities to help improve tourism in the region.
Casino Entry Levies Increased
Also announced on Wednesday were changes to casino entry levies. Currently, local citizens and residents pay S$100 per day, and that figure will soon surge to S$150 a day. Annual levy costs will also be increased from S$2K to S$3k from 4th April 2019.
Select brokers fear the agreement will having a negative impact on the city-state, and several analysts have been said to have already cut down their EBITDA estimates for Genting Singapore as a result. Shares fell for both casino operators on the day of the announcement.
"We fear that Genting Singapore earnings will structurally contract again come March 2022 (when the new tax structure announced by the Singaporean government kicks in) before growing as the new Resorts World Sentosa 2.0 development and enhancements come on-stream by 2024-2025," said Maybank IB Research in a report.
Even though these new rulings have been put in place, the 2 casinos have seen a bit of a slump since they both first opened their doors in 2010. The National Council on Problem Gambling carried out a survey which detailed how pathological and problem gambling had fallen from 2.6% to 0.9% in 2010, as the novelty of the IRs wore off.
Other Renovations to be Made
While Marina Bay Sands will expand its gaming floor, the casino will also look to incorporate a fourth tower block with 1,000 hotel rooms to cater for the VIP players, as well as a 15,000-seated conference and events space, costing approximately S$4.5 billion, though a completion date for the work has not been set yet.
Resorts World will also be looking to revamp their own complex with 2 new "destination hotels" which will boast over 1,000 hotel rooms, as well as a new attraction duo to its Universal Studios Singapore theme park: Super Nintendo World and Minion Park, with the work expected to be completed in about 5 years.
Disclaimer: All images are copyright to their respective owners and are used by USA Online Casino for informational purposes only.