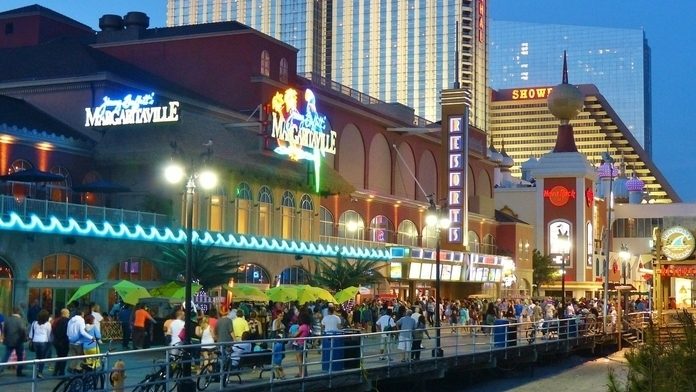 Atlantic City may have only recently regained its equilibrium after five of its 12 casinos were shut down. However, a new contender is now set to open in summer 2018.
The former Revel Casino Hotel has been bought by a developer from Colorado and plans to open it for the summer 2018 season. The property, which has been closed since 2014, was purchased for a cool $200 million and is set to reopen with a new name – the Ocean Resort Casino. However, the news has been received with some trepidation. There are fears that the conditions that caused a wave of closures will reoccur.

Can Atlantic City Handle Two More Casinos?
The former Revel hotel was originally constructed at a cost of more than $2 billion, and it survived for just two years before it finally closed without ever making a profit. Known as Atlantic City's worst casino, the property has remained shuttered for three years. But, Bruce Deifik, the new owner, remains undeterred. He expressed his excitement at this opportunity to buy such an impressive property when the economy of Atlantic City is taking huge strides forward. As the CEO and president of Integrated Properties Incorporated, a company with more than 100 commercial properties across five states, Deifik is no stranger to running successful hotel operations. One of his ventures is the Hyatt Grand Champions Resort in California. However, analysts hold mixed opinions about whether the seven casinos already operating in Atlantic City can handle another major competitor, especially when you must consider Hard Rock is also planning to open a casino in the city.
Deifik believes the failure of the former casino was because of its inability to cater to the destination's primary customer base; he does not intend to make the same mistake. His plan is to open a casino with 1,399 rooms that will provide employment for up to 3,000 local people. As part of his operation, Deifik intends to open a sportsbook facility that would become operational if the state wins its case in the Supreme Court to legalize sports betting. He also plans to reopen some of the Revel's most popular restaurants, as well as new eateries, such as a noodle bar, and a high-end players' club is also proposed for the casino.
The Revel's History
The Revel originally opened back in 2012 in the attempt to cater to a very different audience than the usual day-trippers. Hoping to attract a high-class clientele of executives, high rollers, and Wall Street traders, this casino was the only one in the city to ban smoking from its property. Unfortunately, the gamble didn't pay off. The Revel took just $13 million during its first month of operation, ranking it close to the bottom of the 12 casinos in Atlantic City at the time. It never managed to raise itself above this bottom spot, and even went bankrupt on two separate occasions, finally closing in September 2014.
The property was then purchased by multimillionaire Glenn Straub, who paid just $82 million for the hotel and casino. However, he then became embroiled in an argument with the state's officials about whether a casino license was required. He almost reopened the Revel, installing part of a rope-climbing course in its former port-cochere area. Yet, even this failed and it was ripped out before it was completed. Although Straub made a profit of $118 million on the sale of the Revel, he did incur huge expenses during the time the property remained closed. Straub has not yet commented on the recent sale.