The Pamunkey Indian tribe plans to buy land in Norfolk for $10 million with the aim of opening a tribal casino there. As part of the agreement, the tribe would pay the city 4% of all revenue made from gambling.

Tribal or Commercial Casino?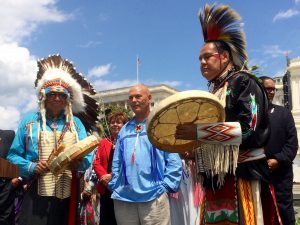 The Pamunkeys would pay nearly $33 million per year to Norfolk if the tribal casino's plans come to fruition. The proposed waterfront casino resort would host up to 4,500 slot machines and over 200 table games, at a cost of $700 million to build.
As the final numbers are being hashed out, the state of Virginia and the Pamunkey tribe need to come to an agreement over the final scope of the project. If they open a tribal casino, a tribal-state compact would need to be drawn up, with every term and condition itemized.
The Pamunkeys have the chance to open either a tribal casino or a commercial casino; the difference between the 2 is a matter of taxation. States can't tax Indian tribal casinos, but they can arrange special payments in the form of license fees. If the tribe chooses to go the commercial route, they face the usual laundry list of taxes on everything from food and drink sales to hotel room stays – plus a casino revenue tax.
isclaimer: All images are copyright to their respective owners and are used by USA Online Casino for informational purposes only.