Less than a week after the Super Bowl, a new football league was introduced to the public. The average crowd size for the inaugural game would have ranked 95th out of 130 teams in major college football. The Alliance of American Football (AAF), which is made up of eight teams drew an average of 19,000 sports fans, including 11,751 in Arizona, in just four games.
Even though the numbers are lower than the stats for the NFL or even college football, they are not considered bad for business for the Alliance of American Football. The league attracted about 3.25 million viewers on CBS recently. According to Nielsen data, the new foot league's viewership was better than an NBA game on ABC. The long-term business model for the Alliance is not primarily based on TV ratings and ticket sales, which makes the viewership numbers even more impressive. This makes the new football league significantly from other sports leagues. The Alliance of American Football is based on sports gambling and technology that uses football as its public storefront and laboratory.
If all goes the way investors predict (and hope), the Alliance's business model could transform sports betting, increase sports viewership and possibly affect other fields like transportation and medicine.
Charlie Ebersol, the co-founder of the AAF and a television producer, states, "The real place where we make revenue is in the back-end technology and how it can be sold to other partners. A lot of what this business is about is being an iceberg. You see about 10 percent of what the company is above water publicly."
AAF's Financial Future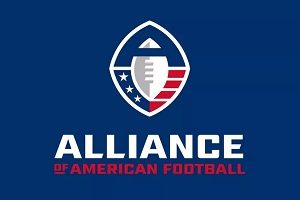 Investors are so dead-set on the financial model that Ebersol confirmed that the AAF plans to spend $500 million to $750 million in the next five years to get the league off the ground. AAF investors include MGM Resorts International and venture capitalists in Silicon Valley. MGM is one of the largest casino companies in the world. The assist in tech development, the AAF has hired a head engineer as well. The engineer previously worked as a software engineer at Tesla and Lockheed Martin.
AAF's financial ventures are likely an indication that the league is here to stay, or will at least be here for several years. Historically, alternative pro football leagues have collapsed under the weight of huge costs and the massive shadow of the world-famous NFL. The XFL, another professional football league, is scheduled to debut a week after Super Bowl 2020. XFL is receiving an investment of $500 million from its founder, Vince McMahon.
Ebersol's Response
Ebersol stated that the XFL's debut does not concern him. Ebersol asserted that his investors are in it for the long haul, based mainly on developing technology that would assist sports bettors in wagering or shorter, faster plays. The technology will be so fast that bettors can wager on the next play in a game with several options through an app on their mobile devices.
Chris Grove, a gambling industry analyst for the research firm Eilers & Krejcik Gaming, states: "better data certainly helps to power a greater array of live markets and allows sportsbooks to offer higher limits for live markets. We think next-play betting is likely to remain a niche activity, even given advances in technology. Where data-rich leagues like the AAF are likely to see more activity is in forms of betting that draw heavily on data, but have a longer action window."
Grove also stated that there had been next-play markets in Nevada. He asserted that there no reason the Alliance of American Football will have a monopoly on improved data. It depends on how the tech develops, including the type of edge that AAF may get from football players wearing the technology. Grove shared that better data makes for smarter pricing, new types of bets and competitive in-play markets.
Disclaimer: All images are copyright to their respective owners and are used by USA Online Casino for informational purposes only.