The uber-successful CBS sitcom The Big Bang Theory will end after 12 seasons in May 2019. The ensemble cast will be freed up to do other projects. Some of the actors already have projects lined up. Other actors will get back into entertainment after taking some time to enjoy the show's success.
The Big Bang Theory stars began working on new projects before the end of the show was announced. Kaley Cuoco recently announced her new project during New York Comic Con. She's the voice of DC Universe character Harley Quinn, a villain in the Batman comic series. Cuoco will also be the executive producer for the animated series. Cuoco confirmed the news on her Instagram account. She stated that she was "so excited" about the project.
Here's some info about what the rest of the cast has planned once The Big Bang Theory goes into reruns.
Johnny Galecki
You may remember Galecki from Roseanne in the 1990s. Once the show is over, he'll reprise his role as Roseanne's David Healy on The Conners, which airs on ABC. Juliette Lewis will play Galecki's love interest. Before the show was over, Galecki also tried his hand at production. He was the executive producer for Living Biblically, which aired on CBS but was canceled after just one season. Galecki also has many movies under his belt. The list includes National Lampoon's Christmas Vacation, Prancer, Bookies, In Time, and I Know What You Did Last Summer. Galecki also has the distinction of being one of the highest paid actors on television. It is reported that he will earn about $900,000 per episode between 2017 and 2019.
Melissa Rauch
Melissa Rauch is a standup comedienne and actress. Her role as Bernadette made her well-known and earned her millions of new fans. Rauch joined the cast of the show during the third season as a recurring character. Once her character became engaged to Howard, she was made a series regular. Melissa also appeared in The Office and had a recurring role in True Blood before joining the cast of The Big Bang Theory. Rauch has also lent her voice talents to several cartoons, including Ant-Man, Sofia the First, and Star vs. The Forces of Evil. She is set to start in a movie called Ode to Joy, which will be released in 2019.
Mayim Bialik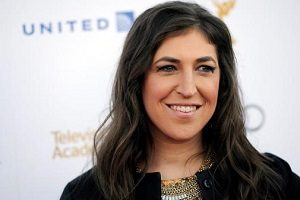 If you're a fan of 90s sitcoms, chances are you remember Mayim Bialik. She was the titular character in the popular show Blossom. Bialik played a teen who was wise beyond her years but still had a lot to learn. She took a break from acting for a while and went to UCLA where she earned a PhD in Neuroscience. Mayim took on the role of Amy Fowler on The Big Bang Theory in 2010, where she also played a neuroscientist. Since the show is ending, Bialik stated in a blog post she had to "start to figure out what next." She is set to have a voice role in the Inspector Chronicles, a comedy sci-fi movie about time travel.
Kaley Cuoco
Kaley Cuoco also purchased the rights to The Flight Attendant. The Flight Attendant is a miniseries based on the book of the same name. Kaley was supposed to star in the series. It's about a flight attendant who discovers a dead body next to her when she wakes up after a hangover. The flight attendant goes about her day normally after the discovery and travels back home to New York. However, she wonders if she is the murderer. Cuoco received Critic's Choice and People's Choice Awards for her work on The Big Bang Theory. She is also known for portraying Billie Jenkins on the 2005-2006 season of Charmed. Her most notable role before Big Bang Theory was as Bridget Hennessey on the ABC sitcom, 8 Simple Rules.
Kunal Nayyar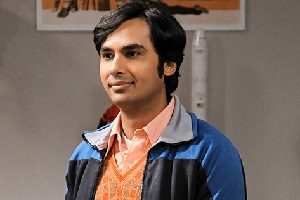 Kunal Nayyar plays the socially awkward but lovable Raj on the show. He has a masters of fine arts in acting from Temple University. Nayyar decided to be a professional actor after taking acting classes and appearing in school plays. He had a guest appearance on NCIS. His agent encouraged him to audition for the role of Rajesh Koothrappali. Nayyar has done some voice work during his time on the show. He was the voice of Gupta in Ice Age: Continental Drift and Guy Diamond in Trolls. In 2015, Kunal Nayyar wrote a book about his professional journey called Yes, My Accent Is Real. Once Big Bang Theory wraps, Nayyar will again lend his voice talents to a Trolls movie. Trolls World Tour is currently in pre-production. He'll also be in the film, Think Like a Dog, which is now in pre-production.
Jim Parsons
Jim Parsons is a fan favorite on the show for his portrayal of Sheldon and also has a pretty successful production career. He has done work on Extremely Wicked, Shockingly Evil and Vile. He is the executive producer for Young Sheldon. Parsons is the narrator for the show as well, which gives insight into what Sheldon was like in his younger years. He is set to produce and star in The Legend of Georgia McBride. Parsons has also obtained the rights to star in and produce the film adaptation of Spoiler Alert: The Hero Dies. Parsons debuted on Broadway in 2011 in the play The Normal Heart and was nominated for a Drama Desk award. In 2016, Parsons had a supporting role in Hidden Figures. He also won the People's Choice Award in 2017 for Favorite TV Comedic Actor.
Simon Helberg
Simon Helberg is best known for his role as Simon Wolowitz on the show. He is a graduate of NYU's Tisch School of Arts and is also a musician and comedian. He's been part of the comedy duo Derek and Simon, performing with comedian Derek Waters.  He's also good friends with Jason Ritter, who was his roommate for a while. Unlike his character, Helberg has been pretty lucky in love. He's been married to fellow actor Jocelyn Towne since 2007. Towne is a producer and writer as well. Helberg is also a father of two. While he doesn't have any projects coming up in the near future, he has been recognized for his film work. Helberg appeared in the movie Paint It Black and is a Golden Globe nominee for his work in Florence Foster Jenkins.
Disclaimer: All images are copyright to their respective owners and are used by USA Online Casino for informational purposes only.