Cryptocurrencies have been around for a decade or so now, and the market is considered to be one of the main driving forces behind the success of blockchain networks. Not only have crypto wallets helped revolutionize the world of payment software as we know it, the fact that these services blanket users with full anonymity and minimal restrictions give it some highly attractive selling points. 
The gambling industry has been utilizing the benefits of these services for a number of years now. Bitcoin in particular has dominated its competitors as one of the most widely-used and accepted currencies in online casinos, with gamblers depositing over $4 billion USD collectively at casinos since 2014. As the market continues to grow, however, more providers have surfaced to offer fair and proven solutions that players can manage their funds with. 
Litecoin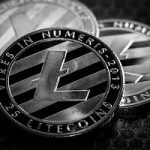 Most online casinos accept Litecoin (LTC) as one of the most popular cryptocurrencies alongside Bitcoin. There are even Litecoin casinos specifically designed for users of these payment methods. These platforms include Litecoin-based casino games such as blackjack, roulette and slots, and Litecoin bonuses with free spins and other perks. LTC e-wallets and Exchanges are also available to use with sportsbooks, enabling players to place wagers on American football, MMA, soccer, basketball, tennis, boxing, and other sports. 
Ethereum
Ethereum casinos have also gained attention in the last few years. In terms of selection, most offer classic card games like blackjack, several varieties of video poker and roulette, plus dice-based games like craps. It's also possible to play and choose from hundreds of online slots at most Ethereum casinos. The terms for using bonuses are similar to the traditional conditions of casino bonuses; i.e. if you were to sign up to a casino and your first deposit was 1 ETH, the casino is likely to match you with an extra 1 ETH as a welcome gift. Just be sure to note the percentage of the bonus you're planning to use to ensure you're getting the most value.      
Dash
Dash casinos are nowhere near as common as Bitcoin or other crypto wallets, though the number of people using it to gamble are on the rise. Dash, which is short for "Digital Cash", was originally introduced as XCoin in 2014, then changed its name to Darkcoin before eventually settling on its current title. Many are beginning to favor Dash as their method of payment for online, primarily due to the low fees and 4-second transaction times. For gamblers, the same games are available as the other providers, with bonuses of up to 70 DASH offered on the first deposit (approximately 1.5 BTC). 
HEROcoin
HEROcoin, or HERO as it's better known as, is another form of Ethereum cryptocurrency that is used mostly for Esports purchases, and virtual tournament buy-ins for video games like DOTA 2 and Counterstrike. One of the most prominent features of this platform is that by reserving a HEROcoin, users can continue to earn additional coins without the need to buy-in to an events pool. This is because the HEROcoin contract officially mandates that every prize pool must distribute a minimum of 1% across every active user account. The more coins a user holds, the larger percentage cut of the prize pool they are entitled to. 
Wagerr Coin
Wagerr is a decentralized, self-regulated blockchain solution aimed at the sports betting market. The application allows players to place wagers through a private, transparent and unrestricted system, with the aim of eliminating the problems and risks associated with bookmakers. Wagerr is one of the newest providers on the market; first emerging in 2018. However, in the first weekend of its grand inception, the application had accepted over 400,000 in sports bets; proving its worth as a Bitcoin adversary from the very beginning. 
Ripple
Ripple (XRP) is another centralized, secure payment protocol that's known for its speedy transaction times and low fees. Though it's not a common currency you'll find at online casinos, the ones that do accept these payments provide a selection of dice games, slots, keno, baccarat, poker and roulette. It's also possible to use XRP on virtual horse races and other forms of sports. On some gambling sites, winners are able to claim up to 99% of their winnings, which means that the house edge sits at only 1% for the majority of games available. 
Monster Byte Coin
Monster Byte Inc. has had a solid presence in the crypto gaming industry for around 5 years now. The company operates several online sportsbooks and gambling sites including Bit777.com, BitcoinRush.io and Peerbet.org. In comparison to other sportsbooks, all of their platforms offer attractive odds, along with an exclusive daily cashback system that you won't find with any other Bitcoin casinos or bookmakers. The site offers a 1% house edge on almost 50 games, plus the ability to exchange various cryptocurrencies through your PC, Mac, mobile device or tablet. 
Do Any of Them Live Up to Bitcoin? 
Crypto solutions are slowly becoming the future norm and a go-to choice over many traditional payment services. Though it's always been Bitcoin generating the main headlines, Ethereum is certainly on its way to becoming the second largest cryptocurrency in the world — if not the first. The low transaction costs and fast network times put it ahead of other providers, but the application also accounts for domain registration, market forecasting, crowdfunding, voting, and an array of other uses that others in the blockchain simply can't compete with.
Moreover, Ethereum has successfully reconciled memory hard mining algorithms and the managing of stale blocks — something which neither Bitcoin or Litecoin have ever been able to fix in their features. The only real downside to this platform is the 20% inflation rates, which comes as a result of the non-existent cap on the amount of coins users can hold. The application also takes up 1GB of memory every month, so it can be quite harsh on disk space. 
Overall, any of the above providers offer an array of great investment opportunities for online gamblers and people looking to use cryptocurrency as a means of strengthening their finances. 
Disclaimer: All images are copyright of their respective owners and are used by USA Online Casino for informational purposes only.