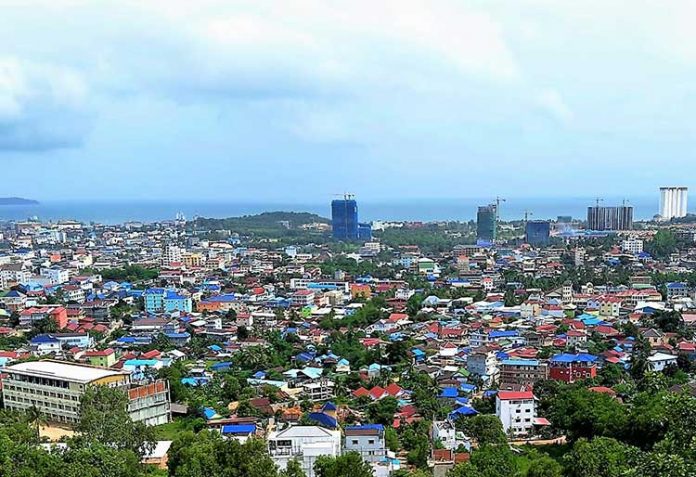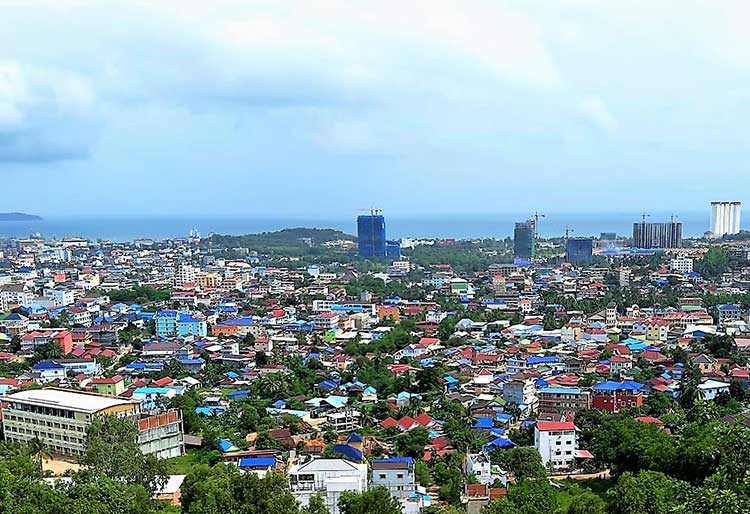 In a year marked with major casino resort expansion in the resort town of Sihanoukville, Cambodia, local officials have had their hands full dealing with a rise in crime, health violations, and indications of triad gang violence. As a result, the Chinese government is offering to set up a Chinese consulate in Sihanoukville to aid Cambodian officials and Chinese citizens in the area.

Chinatown, Cambodia
The Preah Sihanouk province revealed that 90% of all businesses in Sihanoukville are Chinese-owned, following a change in gambling laws in the area. The resulting boom in casino resorts in the area have fueled a mass influx of Chinese investors cornering the market in Sihanoukville, Cambodia.
Most Sihanoukville citizens do not speak Mandarin, the language necessary to work in the Chinese-owned casinos. The resulting boom in casinos in Sihanoukville prompted a mass immigration of Chinese people to fill the jobs. Cambodia's Immigration Department estimates that nearly 80,000 Chinese nationals reside in Sihanoukville alone.
Big Trouble in Little China
In recent years, Sihanoukville has seen more than its fair share of violent crime, kidnapping, murder, and Chinese triad gang incidents. The mass influx of Chinese business and tourism also brought its own chaos and lawlessness along for the ride, and the locals are overwhelmed.
Local news sources have reported a steep rise in crime and corruption following the sudden boom in resorts, as some of them are said to be under triad gang control. One report detailed a group of Chinese gambling tourists who were detained and beaten savagely for hours, while the police did nothing.
Other extreme examples followed, including the kidnapping and murder of a Chinese investor, whose body was thrown out of a moving car in broad daylight. A group of shirtless, tattooed men claiming to be triad appeared in social media, with the leader ranting "Kampong Som, in the next three years, whether it will be safe or chaotic, is under my control." Kampong Som is an alternative name for Sihanoukville.
The Cambodian police are incapable of dealing with the sudden rise in crime, and Sihanoukville officials also have their hands full dealing with casino health violations and collapsing buildings. The Jin Ding Hotel and Casino on Koh Rong Samloem Island was ordered to shut down for gross pollution violations when video evidence showed raw sewage flowing from the resort into the sea. But the resort refused to shut down.
Last month, 5 Chinese nationals were charged after a Sihanoukville hotel collapsed, killing 28 people. The 7-storey hotel resort was under construction at the time. It was only 80% complete when it collapsed, and most of the people killed were construction workers sleeping on site.
Law and Order
According to The Phnom Penh Post, spokesperson Cheang Phearum reported that the "Provincial governor Kuoch Chamroeun requested the establishment of a consulate and a Chinese information center to raise awareness of Cambodia's laws among Chinese nationals living and investing in Preah Sihanouk province."
Chinese ambassador Wang Wentian has agreed to the request, and talks are underway for a timeline for the new Chinese consulate. The consulate will help overburdened Cambodian officials in dealing with issues arising from security, foreign investors, and immigration.
Sok Sokhom, director of the Cambodian National Research Organization, told the Phnom Penh Post that "If there continues to be no consulate like in the past, when there are issues, only Cambodian officials themselves in the area can enforce the law – without the participation of partner countries' law enforcement agents. When a consulate is established, joint mechanisms will be devised to achieve common goals and solve issues."
With Cambodian officials and the Chinese consulate working together, the 2 countries may have a fighting chance at curbing the corruption and violence plaguing the region.
Disclaimer: All images are copyright to their respective owners and are used by USA Online Casino for informational purposes only.