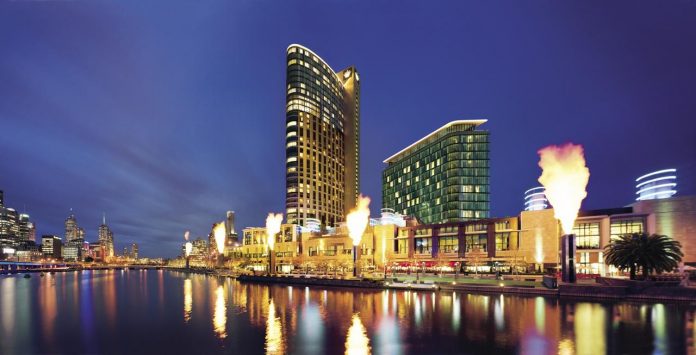 Crown Resorts is finally facing the music after a laundry list of allegations were made against the casino group. Over the past year, Crown has been accused of money laundering, human trafficking, violence, and Chinese triad connections. The latest Crown scandal involves a proposed sale of a 20% stake in the company to foreign investors with connections to triad gangs.

The Allegations
The target of the inquiry is the Crown Casino in Melbourne, and they have been accused of illegal immigration of Chinese gamblers, money laundering in VIP rooms, human sex trafficking, abuse of sex workers, drug trafficking, and having connections with organized crime.
In many cases, whistleblowers working in the casino witnessed the activities and felt compelled to act. But the law has been very slow to act, prompting many to believe that Australian authorities were either corrupt or incompetent. This prompted the Australian Commission for Law Enforcement Integrity to throw their hat in the ring.
And if Crown's public image wasn't bad enough, the casino was also accused of racially profiling an NBA star, and allowing foreign tourists to slaughter wombats with automatic weapons. According to one whistleblower, it was an 'anything goes at the Crown' type of situation, and with all the money changing hands, nobody seemed willing to do anything about it.
Until now.
In Denial
While various local and federal authorities passed the Aussie buck, Crown officials always stoically and categorically denied all allegations.
Now the Crown faces three separate inquiries into the alleged infractions, and each inquiry will be carried out by different branches of Australian government. The first inquiry kicks off in Sydney, followed by other inquiries by the New South Wales Independent Liquor and Gaming Authority and the Australian Commission for Law Enforcement Integrity.
Meanwhile, the Crown faces a class action suit by its own shareholders over a proposed stock sale. The proposed $1.75 billion sale of 20% of Crown to Lawrence Ho's Melco Resorts has raised many red flags. Lawrence Ho and his father Stanley Ho, billionaire casino moguls operating in Macau, have been blacklisted from investing in Australian casinos.
The casino license clause banning the Ho's involvement was added in 2014 after New Jersey authorities reported that Stanley Ho had possible connections to triads in Macau and China.
Disclaimer: All images are copyright of their respective owners and are used by USA Online Casino for informational purposes only.