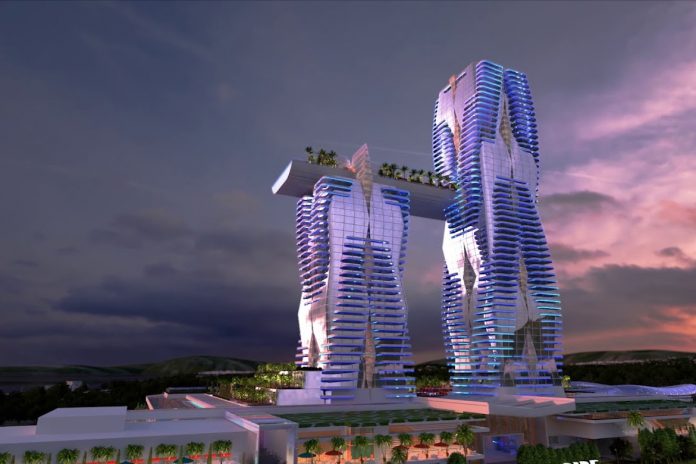 Tribal casino developer Mohegan Gaming won the sole license rights to build a casino for the Hellinikon Project in Athens, Greece. The bidding tug-of-war between Hard Rock and Mohegan ended recently when Hard Rock was denied the license on a technicality.

Bureaucracy Burns
In late 2018, Greece announced its plans to develop a massive urban renewal project near the site of the old Athens airport. The ambitious endeavor was dubbed the Hellinikon Project, an €8 billion investment into an Athenian Riviera filled with resorts, convention centers, health centers, educational and research facilities, and public recreation areas.
The cornerstone of the Mediterranean mecca would be an integrated resort (IR) casino project. The two favorites in the bidding war which followed had Hard Rock International locking horns with Mohegan Gaming.
But then Hard Rock International (HRI) lost the bid due to an undisclosed technicality. After Hard Rock bid $1.1 billion for the casino project, HRI leaders failed to understand the reasoning behind the rejection.
The Hellenic Gaming Commission (HGC) said that HRI's documents "didn't show sufficient construction experience or the ability to meet financing criteria." Hard Rock Greece spokesperson Michael Karloutsos called the decision "absolutely laughable."
When the Seminole Tribe of Florida bought the Hard Rock brand, they expanded to operate gaming resorts in seven states, plus Canada and the Dominican Republic. They are also engaged in casino development bids in Japan.
Perhaps Hard Rock should have built a Parthenon or two.
Not Leaving Without a Fight
Hard Rock has the right to appeal the licensing decision, and they most likely will. Especially since they announced during the bidding process that they were not interested in any unnecessary red tape. They were ready to rock Athens, had the cash to do it, and had the street cred of a globally recognized brand name. Hard Rock officials stated that they would sue if they were denied the casino license on a technicality.
The appeals process would delay the already mossy mega-resort deal many months. Maybe Greece really likes to watch the old abandoned Athens airport slowly crumbling away like so many of their iconic monuments.
But since an old airport doesn't have any of the drawing power of an ancient Greek temple, they'll need to get that Hellinikon Project underway soon if they want to keep their sole investor on the hook.
Meanwhile, Mohegan Gaming is basking in the balmy Mediterranean afterglow after winning the casino bid. And Mohegan Gaming CEO Mario Kontomerkos is blowing some sunshine of his own.
"We understood that INSPIRE Athens was meant to symbolize more than an integrated resort," Kontomerkos said. "It is our hope that INSPIRE Athens would be the catalyst that sparks the entire development of the Hellinikon area into the coveted Athenian Riviera, forever redefining the modern identity of Greece."
Disclaimer: All images are copyright of their respective owners and are used by USA Online Casino for informational purposes only.