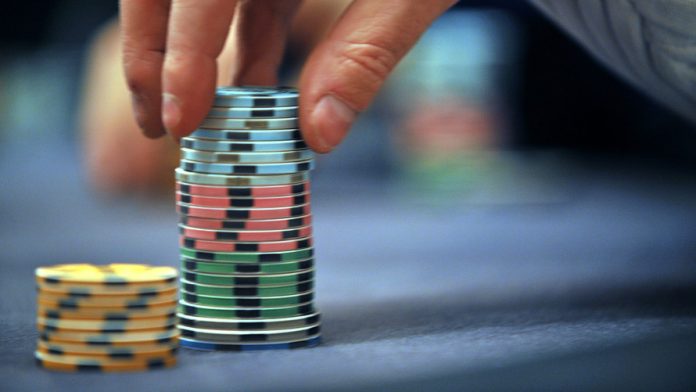 Casino mega giant Wynn Resorts has faced a 5% decline in VIP gaming revenues so far this year, with a survey carried out by Bloomberg concluding the first quarter came in at 1.65 billion dollars.
Initially analysts expected earnings to sit at $1.67 billion, however; a slowing Chinese economy could partially be to blame, with the casino's base in Macau facing a particularly harsh decline of revenues by 16% and VIP turnover at 40%. Adjusted earnings equated to $1.61 per share, which beat the $1.58 which was originally forecasted.
According to a Financial Times report, Macau gaming revenue saw a 5% year-over-year drop in January, which is the first ever monthly slump seen in the region's gaming revenues. Back in March, the official 2019 growth target for China was reformed to range between 6% and 6.5% – the lowest it's been in almost 3 decades.

A Haunting Past
Others believe the operator's tarnished reputation concerning former CEO Steve Wynn could also play a factor. The 77-year old billionaire faced multiple allegations from former employees over sexual misconduct and harassment cases last year, something which Wynn officials tried exceptionally hard to keep quiet.
"We definitely lost some share in premium mass and the premium mass business around town was down," said Wynn's new CEO Matthew Maddox.
The case was finally solved in the last few weeks, leaving the company with 2 hefty fines from both the Massachusetts Gaming Commission and the Nevada Gaming Control Board. Maddox also faced an individual fine of $500,000, and casino staff must now undergo strict training before enrolling in a career with Wynn Resorts.
"In Massachusetts, we received a decision from the MGC regarding their investigation last week. Importantly, there was no impact on the suitability of the company, or its key employees to hold a gaming license in the state. And we are ready to move forward of the opening of Encore Boston Harbor," he added.
Wynn has 30 days to pay the penalty to Massachusetts if they want to keep their current gaming license in the state. The new 27-storey Encore casino and hotel in Boston Harbor is already scheduled to open in June, with over 8 million visits expected annually.
"Given our findings, it is now in the interest of the Commonwealth that the gaming licensee move forward in establishing and maintaining a successful gaming establishment in Massachusetts," voiced the commissioners when the decision was made.
"One of the key metrics by which we will measure that success will be the overall well-being, safety, and welfare of the employees. A second but equally important metric is the importance of compliance and communication with the regulator. This penalty is designed to guarantee these practices."
A Kink in the Chinese Market
Others believe the tension between China and the U.S. over trading deals could be influencing Wynn's share performance.
On Friday last week, President Donald Trump threatened to raise the Chinese trade tariffs from 10% to 25%, and also threatened to apply tariffs on an additional $325 billion worth of goods if discussions did not reach a satisfactory conclusion.
Wynn Resorts reported that most of their high rollers are players of baccarat in China, who act as the main driving force for Asian gaming revenue. Despite the decline, officials are optimistic that the slump is only temporary, and will reach a satisfactory margin again in the near future.
"There's been a lot of discussion about new jurisdictions opening up in Asia and around the world and that may be baccarat's best days are behind it in Las Vegas or that Macau can continue to see some cannibalization. And what I would say to that is I totally disagree," said Maddox on the earnings call.
"We've experienced gaming expansion in the United States for decades. And we're experiencing it now in Asia."
In light of the challenges Wynn Resorts have faced in the last 2 years, their overall year-on-year revenue is up 32% to date.